---
Body Fragrances
---
Dew Drops
A light and airy fragrance with subtle floral, citrus and green notes that captures the essence of a crisp morning. A scent for all.
---
View Product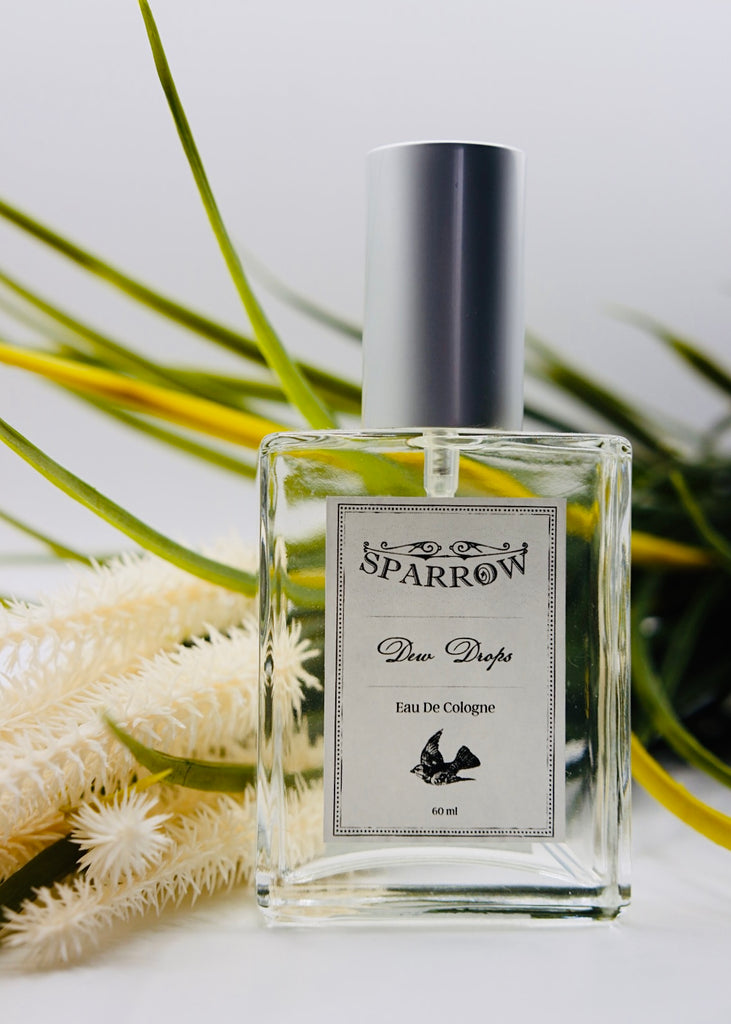 ---
About the Sparrows
     Sparrow Fragrances, established in 2013, is a passion project shared by two life-long friends, Isabel & Cathy.
Who is Team Sparrow?
     Isabel is a corporate planner in an insurance company and Cathy is an indoor cycling & rhythm boxing instructor and a certified yoga teacher. Both very passionate about all things handmade with love, eco-friendly and locally made.
     Business partners since 2011. We started out as a service business with a nail and waxing salon which eventually led to this, our own fragrance business.
     Inspired by the humble sparrow, we always believed that no one is insignificant and that we can all make a difference in our own little way.  We hope you love the scents we created for you and your home. May they bring love, peace and joy everyday.
Love & Light, 
Isabel & Cathy